The Herb Garden
---
---
The layout for the herb garden is indicative with raised planters and seating - a sunny, colourful and fragrant space looking down and over the new garden. This is a possible opportunity for a local design competition.
A timber pergola will provide a colourful and fragrant walk between the herb garden and lawn.
The lawn will be an open area of short grass - edged to the north and east by a wall with seating and trees. These trees would be small with a light canopy such as maple or birch. The lawn would be edged to the west by a gentle grass slope and pergola; and bounded to the south by the stream and pool.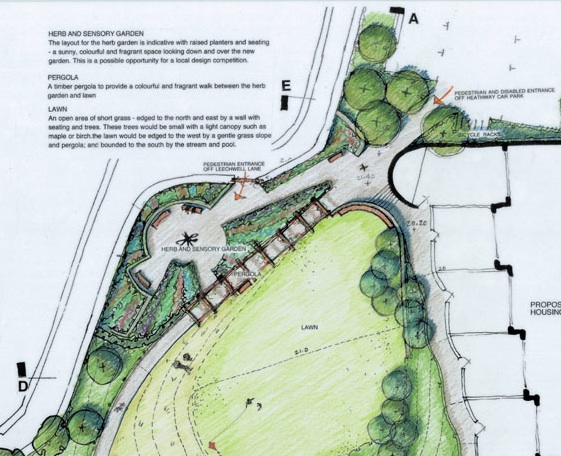 ---